Waxing
---
Waxing and Threading at Bluefern Spa
We offer a wide range of waxing and threading services in Suwanee for men and women, from quick & easy eyebrow touch-ups to artistic brow arching and full body hair removal including a Brazil Wax. We use Caron "soft wax" for sensitive skin, with Azulene as an anti-inflammatory. Caron wax is a premium depilatory made in Australia.
Why Should You Wax?
Waxing leaves your skin smooth for weeks, thus creating cleaner and more sanitary areas all over your body. Waxing along with exfoliating can help reduce ingrown hairs and eliminate razor bumps. When you wax, your hair grows back less dense, finer and softer. A common misconception is that your hair grows back thicker – this is absolutely not true.
Why wax at Bluefern Spa?
Our set-up is very discreet, comfortable and sanitary. The technicians wear gloves during the entire service. Sticks, tools and all equipment used are disposable or sanitized and sterilized. Our wax is not reusable, after it's been used, it is disposed of. We do not double-dip waxing sticks. Our waxing sticks are dipped once into sterile wax, applied to the client once and then discarded. During a single waxing session, our professional technicians may use 20 sticks or more!
Eyebrow Wax or Thread
$17
Eyebrow Design
$20
Half Arm
$25
Full Arm
$45
Half Leg Wax
$35
Full Leg Wax
$70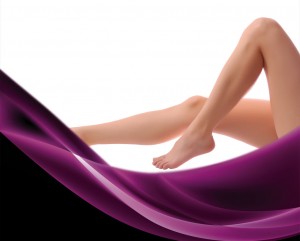 About Hair Growth
Hair grows in 3 stages and it can take up to 4 waxing treatments before all of the hair is on the same growth cycle. Waxing may last from one to six weeks. The more you wax the longer it may last. However, if your last hair removal was shaving, your first wax post shaving will not last as long. It's best not to shave in between wax appointments! Your rate of hair growth is unique to you, can be anywhere from ten days to three weeks. We recommend waxing every four to five weeks. In order to keep the hair coming in at a reduced rate, its best not to go past six weeks before your next wax. The discomfort would be about 1/3 of what it originally was because you would be having about 1/3 of your hair removed. If you follow our recommended schedule, by your second waxing treatment you will be much happier and as close to a pain free wax as possible!
After Your Visit
Now that your skin is so smooth, there are just a few things to keep in mind. The skin is sensitive and needs protection, especially for a day or two after your waxing. If you have any questions or concerns, please ask your technician during your appointment or
call us
at any time afterwards.
Do's and Don'ts
Always use sunblock after waxing.
Do not apply deodorant to newly waxed underarms
Do not use products containing alcohol or perfume after facial waxing.
Do not exercise for 24 hours after a bikini, brazilian, chest, or back wax.
Do not wear anything tight on the area just waxed.
Do not apply any product on the area that has been waxed (other than sunblock or mineral makeup).
Do not shower or bathe with very hot water for 24 hours after waxing (or until the redness subsides).
We recommend waiting at least 48 hours before exfoliating areas that have been waxed.
We require a credit card number to reserve all appointments. In the event that you need to cancel your scheduled appointment with us, we do require at least 24 hours notice so that we may possibly accomodate the needs of other clients. In the case you were to not show up for your appointment, you will be charged a fee up to 50% of your total service. We understand that emergency situations do arise and we will accommodate you in any way we can.
Suwanee Spa:335 Peachtree Industrial Blvd Suwanee GA 30024
Johns Creek Spa:10990 State Bridge Rd Johns Creek, GA 30092
© Copyright Bluefern Spa