Massage
---
Let yourself be pampered, while your aches and pains melt away. All our massage therapists are State licensed, certified and with years of experience in different types of clinical massage.
Pain Relief Massage with Arnica Extract
Arnica, comfrey and juniper have anti-inflammatory and antibiotic properties
Helps sports injuries and relieves chronic pain
Helps sprained muscles & tendons
Pain relief from arthritis and painful joints
Back and neck aches
Aleviates bruising & circulation problems
60 min-$100 | 90 min-$150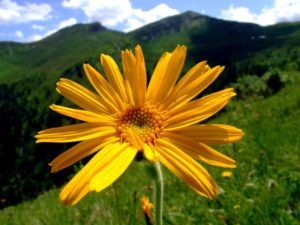 Deep Tissue Massage
Helps with sports injuries and relieves chronic pain
Pain relief from tennis elbow, carpal tunnel, whiplash, sciatica and other symptoms
Improves range of motion
Helps to detoxify the body and improves circulation
Includes some Trigger Point and Neuro-muscular Therapy
60 min-$95 | 90 min-$135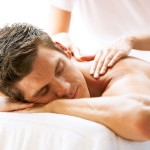 Calming Swedish Massage
Relaxes the entire body
Increases blood and lymphatic circulation
Improves flexibility and decreases emotional stress
Can be done as lightly or firmly as desired
60 min-$90 | 90 min-$125
Aromatherapy Massage with Young Living Oils
Relaxes tired and tense muscles
Combats negative feelings, stress and anxiety
Provides general physical and mental revitalization
Includes hot towel treatment on the back and feet to assist with the oils absorption
60 min-$100 | 90 min-$145
Ultimate Signature Massage
Experience the utmost relaxation & tension relief, a synergy of the senses!
Blending therapeutic techniques with the natural anti-inflammatory properties of essential oils from plants & Flowers
Combo of Swedish, Deep Tissue, myofascial release & stretching, Lomi-Lomi massage, hot stones, reflexology for the feet
A truly personalized massage session
90 min-$155 | 2 hour-$200
Hot Stone Massage
Experience the soothing power of hot stones, combined with the benefits of relaxing aromatherapy oils.
The warmth of heated basalt stones helps release muscle tension
Helps improve circulation
Very beneficial for people who suffer from: fibromyalgia, back pain, arthritis pain and any inflammation of the connective tissue
60 min-$100 | 90 min-$145
Couples Massage
This is a great way to experience a massage in tandem — two people share a room during their massage, with each person on their own comfortable table and two therapists.
You can talk to each other or let your mind decompress and relax in the silence.
Share this experience with someone you care about and are close to: mother and daughter, couples, sisters, or best friends.
Couples massage is about the shared experience — a memorable way to connect with someone or introduce them to relaxation.
60 min-$200 | 90 min-$280
Prenatal Massage
Our specialized massage service is provided to help mothers-to-be with the aches and pains that accompany pregnancy.
Relieves stress, back pain, sore feet, and other annoying symptoms
We provide a safe and effective massage for expecting women after the first trimester
Includes long strokes, kneading and friction techniques, combined with active and passive movements of the joints and advanced therapeutic techniques
60 min-$95 | 90 min-$135
Lymphatic Drainage Massage
Manual Lymphatic Drainage (MLD) techniques closely mimic the body's natural rhythms. It is a very specialized hand technique beginning at the clavicle where the lymph drains into the cardiovascular system and moving towards the limbs.
MLD does not feel like a regular massage but it is very relaxing
The touch is extremely gentle and rhythmic so most clients fall asleep during the session
Helps with healing after surgery
Lymphatic Drainage is most productive in a series of treatment, usually 3 sessions
60 min-$95 | 90 min-$135
Pressure Point Massage
Pressure Point Therapy releases the stress that has accumulated in the muscles and joints of the head, face, neck and shoulders. It includes different strokes such as compression movements, pressure point and kneading over the neck, shoulder and scalp areas. It can help restore hearing as well as assist with addiction recovery.
60 min- $95 | 90 min-$125
Foot Reflexology
Reflexotherapy is a natural approach to healing based on the theory that every organ, area and system of the body is mirrored by a reflex point in the feet or hands. By massaging these points in the feet the reflexologist can observe and facilitate a clearing of any blockages in the corresponding areas of the body. Indications for Reflexotherapy:
Improves immunity
Helps Migraine headaches,
Helps to balance the whole body function
60 min-$95 | 90 min-$125
Add Ons
| | |
| --- | --- |
| Hot Stones (1 area) | $10 |
| Aromatherapy Oils | $10 |
| Stretching | $15 |
| Back Scrub | $25 |
| Foot Reflexology | $35 |
| Paraffin Hand Treatment | $15 |
| Paraffin Foot Treatment | $25 |
All massage services are available at both locations: Bluefern Spa & Salon in Suwanee as well as Bluefern Spa at Johns Creek.
Suwanee Spa:335 Peachtree Industrial Blvd Suwanee GA 30024
Johns Creek Spa:10990 State Bridge Rd Johns Creek, GA 30092
© Copyright Bluefern Spa