PRP Facelift
---
PRP or the "Vampire" Face-Lift
Our PRP facelift treatment is a truly bio-friendly approach to rejuvenate skin. PRP Skin Rejuvenation Therapy harnesses incredible regenerative power of growth factors rich platelet rich plasma (PRP). PRP turns the clock backward on the aging skin, restoring skin back to its former glory. This revolutionary natural procedure offers incredible skin rejuvenation and may be done in conjunction with BOTOX and Juvederm injections as well.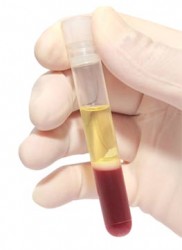 How does it work?
Collagen and keratin are responsible for skin strength and elasticity, and its degradation leads to aging. MC Skin Rejuvenation Therapy involves topical application of PRP, which is a portion of your blood that contains concentrated growth factors. These growth factors stimulate proliferation of fibroblasts and keratinocytes which produce collagen and keratin respectively.
What is the procedure like?
A small amount of blood is taken from the patient to produce platelet rich plasma. For treating the entire face, PRP is injected via syringe and applied to the skin by microneedling. For treating specific areas such as around the eyes and laugh lines, PRP is carefully injected to the target area.
Is the procedure painful?
Numbing cream is applied to the face 90 minutes before the procedure, making the treatment very comfortable. Most patients do not feel much sensation.
How long is the recovery time?
Typically, there is little to no down time associated with the treatment. Some redness of the treated area may last for a day after treatment. Minor bruising may occur, but clears up in about a week and can be concealed with cosmetics. Mineral Make-up can be applied immediately after the treatment. Normal activity can be resumed immediately, but your face should be protected from the sun.
How many treatments do I need?
Many patients notice immediate improvement in a few weeks after first session. Improvement continues for the next 8 months as more collagen and keratin are built up under skin. The results typically last 2 years or longer.
How long is the treatment?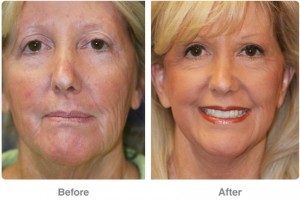 The entire visit lasts about 2 hours. The actual procedure requires about 45 minutes.
Is this a risky procedure?
PRP treatment is extremely safe. There is no risk of allergic reaction, because PRP is produced from your own blood. In addition, PRP contains concentrated amount of white blood cells, your natural defenders against infections. As a result, infection is extremely rare with our PRP treatment. In fact, after having provided many PRP procedures, we have yet to experienced any complication.
*Call to schedule a consultation*
Suwanee Spa:335 Peachtree Industrial Blvd Suwanee GA 30024
Johns Creek Spa:10990 State Bridge Rd Johns Creek, GA 30092
© Copyright Bluefern Spa