Products
---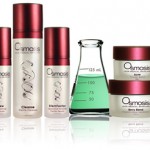 Osmosis Pur Medical Skin Care
Replenish + Restore + Repair Skin Transformation System
Replenish
Osmosis replenishes the skin's nutrients including lipids, amino acids, antioxidants, zinc fingers, growth factors, and mineral co-factors so that the skin performs optimally and responds to our request to reverse damage and aging.
Restore
Osmosis restores proper immune activity, cell wall integrity, epidermal barrier protection, and the fibroblasts production of collagen and elastin through its unique combination of ingredients and growth factors.
Repair
Osmosis repairs the epidermal barrier, existing DNA and new DNA damage, cellular and structural damage, including scarring, all by enhancing the skin's immune function and flooding it with Zinc Fingers™ and growth factors.
Call us to order.
Natural Healing Essential Oils by SwissJust
SwissJust understands that nature and the human body are perfect systems, and they are affected by external factors such as lifestyle, stress, artificial chemicals and diet. By studying medicinal plants along with the ancient therapies related to them, Just has rediscovered natural sources of pleasure and health. This knowledge is translated into new essential oil-infused products that deliver solutions for everyday problems and help millions of people worldwide live healthier lifestyles.
Call us to order.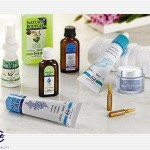 SesDerma Skin Care
From the very beginning Sesderma's mission was to create high quality products to meet innovation needs in dermatology. Two decades ago we were pioneers in the launch of products containing alpha- and beta-hydroxy acids (e.g., Acglicolic or SaliSeS). At present, these products -reformulated and enriched with active ingredients – are still state-of-the-art products in dermatology. Other dermatological treatments for alleviating conditions such as vitiligo, seborrheic dermatitis, atopies, etc., were also developed, as well as aesthetic products for face and body anti-aging, wrinkle filling, rejuvenating.
Call us to order.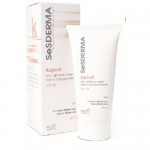 gloMinerals Makeup
Designed to be on the cutting edge of mineral makeup technology, gloMinerals was developed by gloProfessionals more than 10 years ago. As a line of healthy mineral makeup to correct and beautify skin, glominerals uses only the best pharmaceutical-grade ingredients and triple-milled high pigment minerals. With an antioxidant complex of Vitamin A, C, and E, as well as Green Tea Extract, these products will protect skin against UV rays and free radical damage. With healing ingredients and free from talc, perfumes and chemical dyes, glominerals is good for your skin while giving flawless coverage and color.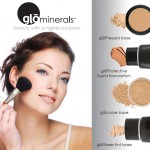 Keyano Aromatics Creams and Scrubs
Keyano Aromatics is devoted to making massage and body products that delight the senses and leave you craving more. Each collection is carefully formulated using the principles of naturopathy and contain only the finest, most powerful, ingredients available. All Keyano products are environmentally friendly, free of animal ingredients and animal testing. Some of the collections are: Pumpkin Spice, Cranberry, Champagne & Rose, Peppermint Stick, Chocolate Body Butter.
Call us to order.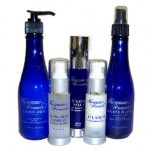 Brazilian Blowout Hair Straightening System
Brazilian Blowout is the most innovative and effective professional smoothing treatment in the world! Through the use of a Brazilian Super Nutrient Complex and a proprietary polymer system, the Brazilian Blowout actually improves the condition of the hair by creating a protective protein layer around the hair shaft to eliminate frizz and smooth the cuticle.
Call us to order.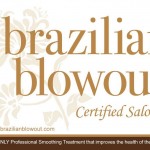 Soothing Touch Massage Cream
Soothing Touch Massage Creams offer a deeply moisturizing, long lasting glide that is enhanced with herbs and essential oils and easy to clean up. Each of our Massage Creams is matched with a pre-mixed Salt Scrub for the perfect combination package. Our therapeutic water-dispersible Massage Oils are Ayurvedically balanced and highly absorbent for healthier skin and a deeper massage.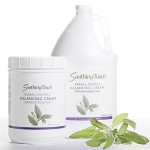 Sombra Natural Pain Relieving Gel
Original Warm Therapy
Relieves minor aches and pains of muscles and joints associated with arthritis, simple backaches, strains, bruises and sprains.
Absorbs quickly with a refreshing orange scent.
Unique warming and cooling ingredients.
Alcohol free, non-greasy, non-staining
Not tested on animals. Made in the USA
Sombra's Original Warm Therapy Pain Relieving Gel has become one of the leading topical analgesics in the market today. Great for chronic conditions and basic aches and pains, the gel, has a refreshing orange-citrus scent.
Call us to order.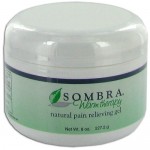 Biofreeze Cold Therapy – Arthritis Muscle Pain Relieving Gel
Biofreeze was first introduced to the world by a medical professional who was searching for a way to help his grandmother manage her arthritis pain. The formula he created consisted of the active ingredient menthol with a synergistic blend of inactive ingredients. The resulting formula offered quick, effective pain relief without the use of prescription drugs. Today, Biofreeze products are providing relief to countless arthritis sufferers. But the pain reliever's unique, cooling formulation is also comforting to sore muscles and muscle sprains; easing back, shoulder and neck pain; reducing painful ankle, knee, hip and elbow joints and helping to lessen effects of muscular strains.
Call us to order.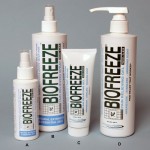 Product Return Policy
We offer 100% satisfaction guarantee on all of our skin care, hair and body products. If you decide that it is not the right product for you, and provided that 2/3 the original amount of the product is unused, we will gladly take it back and exchange it for another product or credit your account if returned within 14 days of original purchase. No cash or credit card refunds – exchanges or Bluefern credit only. Make-up and boutique items are non-returnable. Personal care products are available from many sources, but to ensure you receive a pure ingredient, exceptional quality products, be sure to purchase them from authorized spa professionals. Experience the difference by using our refined cosmetics.
We serve Suwanee, Buford, Lawrenceville, Johns Creek, Duluth, Alpharetta, Norcross, Sugar Hill, Cumming, Flowery Branch, Brasselton, and Snellville.
Suwanee Spa:335 Peachtree Industrial Blvd Suwanee GA 30024
Johns Creek Spa:10990 State Bridge Rd Johns Creek, GA 30092
© Copyright Bluefern Spa